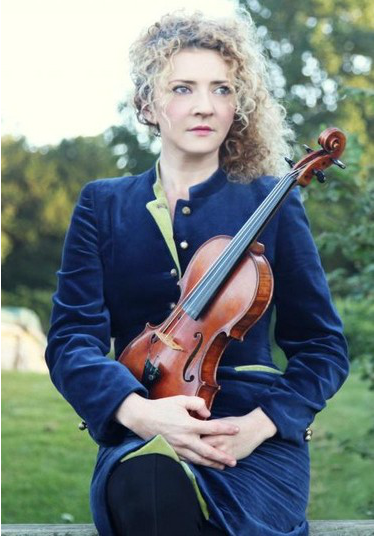 EQ Ensemble and Contemporary Music
The recently formed EQ Ensemble comprises of an eclectic group of Irish musicians dedicated to performing and recording the works of living composers from all over the world. The ensemble is based in Louth and most often comes together to record and perform at St. Peter's Church, Drogheda, availing of its fine acoustic.
They were established by Eamonn Quinn, artistic director of Louth Contemporary Music, a movement which has attracted composers such as Philip Glass, Sofia Gubaidalina, Arvo Part, Alexander Knaifel, Valentyn Silvestrov and Terry Riley among others to this church to collaborate with the musicians and be present for the performances.
The nine musicians of the EQ Ensemble are Elizabeth Cooney (violin), Cliona Dorris (harp), Susan Doyle (flute), Cian O'Duill (viola), Maria McGarry (piano), Maeve O'Hara (percussion), Deirdre O'Leary (clarinet), Malachy Robinson (doublebass) and Chris Stynes (percussion).
The disc entitled 'Night Music' is now available on the LCM website.
Louth Contemporary Music's previous CD 'Path' received rave reviews on it's release in 2010, a disc on which Elizabeth recorded Aleksandra Vrebalov's 'Spell III' for solo violin and electronics for the first time. The Strad magazine credited her performance as having been delivered 'with infinite care' and BBC Music Magazine gave the disc a five star review.
Elizabeth has premiered chamber works by Alexander Knaifel,Anna Meredith, Valentyn Silvestrov, Mark Anthony Turnage and Huw Watkins as well as Irish composers Benjamin Dwyer, Garret Sholdice and Ian Wilson among others. This summer Elizabeth performed Steve Reich's 'Violin Phase' for violin and tape at the Reich Effect Festival in her native city of Cork.