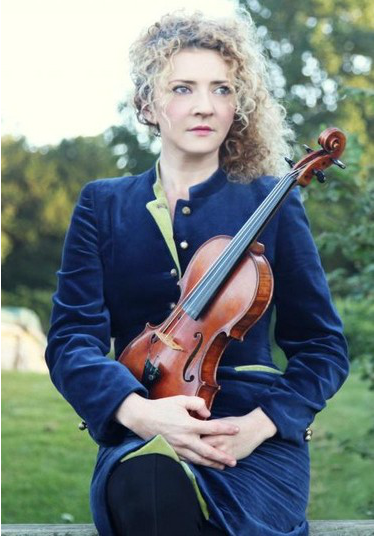 Formed in 2006 with their debut concert at the Wigmore Hall, this flexible ensemble ranges from 2 to 7 players to showcase known and unknown masterpieces in the harp chamber music repertoire including Debussy's Sonata for flute, viola and harp, Ravel's exquisite Introduction and Allegro and rarely heard gems by composers including Francaix, Roussel, Villa-Lobos and Ropartz. Recent concerts include a return visit to the Wigmore Hall, St. Georges' Bristol, Goldsmith's Hall and Leighton House, as well as recitals across the country from Plymouth to Northumberland.
Sally has brought together some of the finest young musicians performing today, including Adam Walker (flute), Sarah Williamson (clarinet), Elizabeth Cooney (violin), Reiad Chibah (viola) and Oliver Coates ('cello). Other musicians who have performed in the ensemble include: Thomas Gould (violin), Tom Hankey (violin), Bea Lovejoy (violin) and Louisa Tuck ('cello).
Recitals can be made up from the following combinations:
Duo - harp plus one other instrument
Trio - normally Flute, Viola and Harp but other combinations possible
Quintet - either Flute, Violin, Viola, 'Cello and Harp or String quartet and Harp
Septet - Flute, Clarinet, String Quartet and Harp
'a fine performance, with Pryce particularly sensitive...an effervescent flute melody from Walker was taken up enthusiastically by Pryce, before a bluesy intervention from Cooney's violin, suitably exaggerated. Ensemble throughout...was excellent, the group's sense of expressive holding back just right'
Classical Source, December 5th, 2006
The Dorette Violin and Harp Duo
Elizabeth Cooney, violin and Sally Pryce, harp met as scholars at the Royal College of Music London and both graduated in 2001 with first class honours. As soloists they have since made their mark on the international stage and have come together as a duo to perform a wide spectrum of repertoire for violin and harp including works rarely if ever heard by audiences.

We chose the name Dorette for our violin and harp duo after discovering that this was the name of Louis Spohr's wife. Louis Spohr was a renowned violinist and composer of his day and performed many recitals with Dorette, one of the great harpists of the time. Dorette, along with her husband was responsible for bringing music for violin and harp to many audiences throughout Europe.